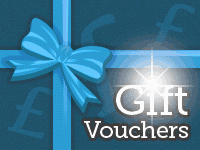 Give a gift of Health and Well-being for Christmas
?Gift vouchers are on sale ?
Give the gift of Health and Well-being … treat someone to a relaxing reflexology treatment for Christmas for only
£40.00
About Vanessa
I have been working in the Complementary Health field for over 25 years. I offer:
Reflexology.....Homeopathy... Bach Flower essences ....Mindfulness.....Meditation....and....Stress Management.

I have a dedicated therapy room in Staplehurst, Kent (TN12) which is easily accessible by train, car or the No. 5 bus. I also offer Skype,
Zoom or Wats app consultations for Homeopathy, Bach Flower consultations, and Stress Management as appropriate. Home visits can be arranged for those less mobile or for ante-natal reflexology and who live within a 5 mile radius of Staplehurst. The clinic in Staplehurst has free parking and is accessible from Maidstone, Cranbrook, Marden, Hawkhurst, Biddenden, Tenterden, Tonbridge, Tunbridge Wells, and all the villages inbetween!

I am a full member of the Federation of Holistic Therapists (FHT) and The Association of Reflexologists(AoR). In addition, I have an Honours degree in Health Sciences and completed postgraduate studies in Mindfulness. I was a member of the Research Committee for the Society of Homeopaths for 3 years and an Ambassador for the Association of Reflexologists for 2 years.
I believe we are Spiritual Beings in a human form and as such, health needs to be considered holistically...taking into consideration the whole of You... Mind, Body, Emotions and Spirit.


All of my treatments can be used alongside conventional medicine.

All treatment plans are individually tailored to your own specific requirements.

I am happy to chat with you about whether I think your symptoms may be helped by one of the therapies that I offer. Sometimes talking to someone is the first step towards better health. There is never any obligation to book in. I also offer a free 15-minute face-to-face consultation so you can find out more about me and my therapies.

Take that first step and phone ? today.


Acute advice or remedies for fear and stress.
homoeopathic acute phone advice £15 . A remedy is included in the price which you would have to collect from TN12

Bach remedy for fear and stress £12.00 plus p&p

Homeopathic fear and anxiety combination remedy including Arsenciucm-A, Arg-nit and Aconite... £7 for 100 pills plus postage.